PSYCHIATRIC BEDS – COMFORT IS HEALTHY
In collaboration with Danish hospitals we developed
THE BEST mental health bed.
But not only our psychiatric beds make us great business partner.
Check website for more information and contact us.
RESILIENCE

was nominated for Danish Design Award 
The best mental health bed
This psychiatric bed is developed in close collaboration with the Danish hospitals.
The mental health bed is operated with 24-volt battery. The battery is locked away in a drawer in the bed, which only can be opened by a key card. This way we secure that the patient can not move the bed or use the battery to harm other person.
All electric cables are hidden, as well as many moving parts as possible.
The bed has all standard function and wheel which are lifted by 4 motors.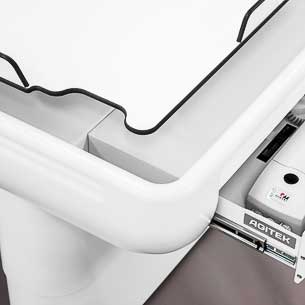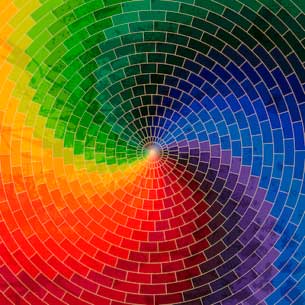 What color will you choose?
We control the whole production process to assure you get the best possible product. Therefore, we also have invested in powder coating, so you can choose your own color.

RESILIENCE has been nominated for the Danish Design Award 2016 in the categories 'Better Work' and 'Feel Good'.
We are honoured to be nominated, and we are proud to be part of the big team behind RESILIENCE, with great designers and competent technology partners.
Download the presentation material here…
Read more about the nomination here on Danish Design Award's website here…
Usefull features
We have put all our focus to avoid any sharp edges in this new mental health bed and succeeded to hide all electrical cables and actuators.
This mental health bed is designed toghether with hospital staff and as a result we have achieved to minimize nearly any risk for patient and staff.
Only the staff can operate the lifting of wheel and elevation of the mental health bed. This is done to avoid that the patient can use the bed to harm someone.
The patient can adjust the back and feet surface, by mean of a wireless remote control.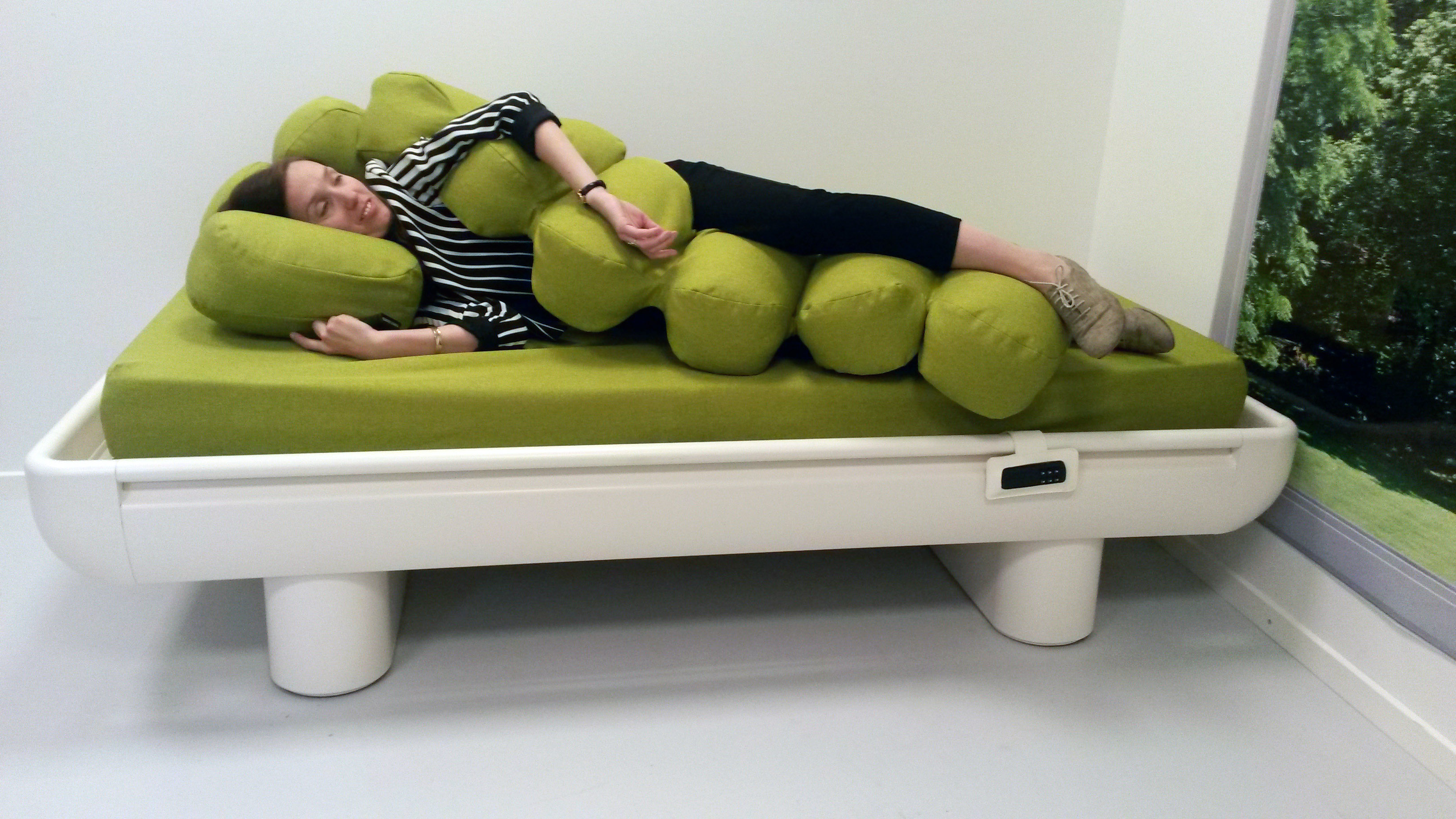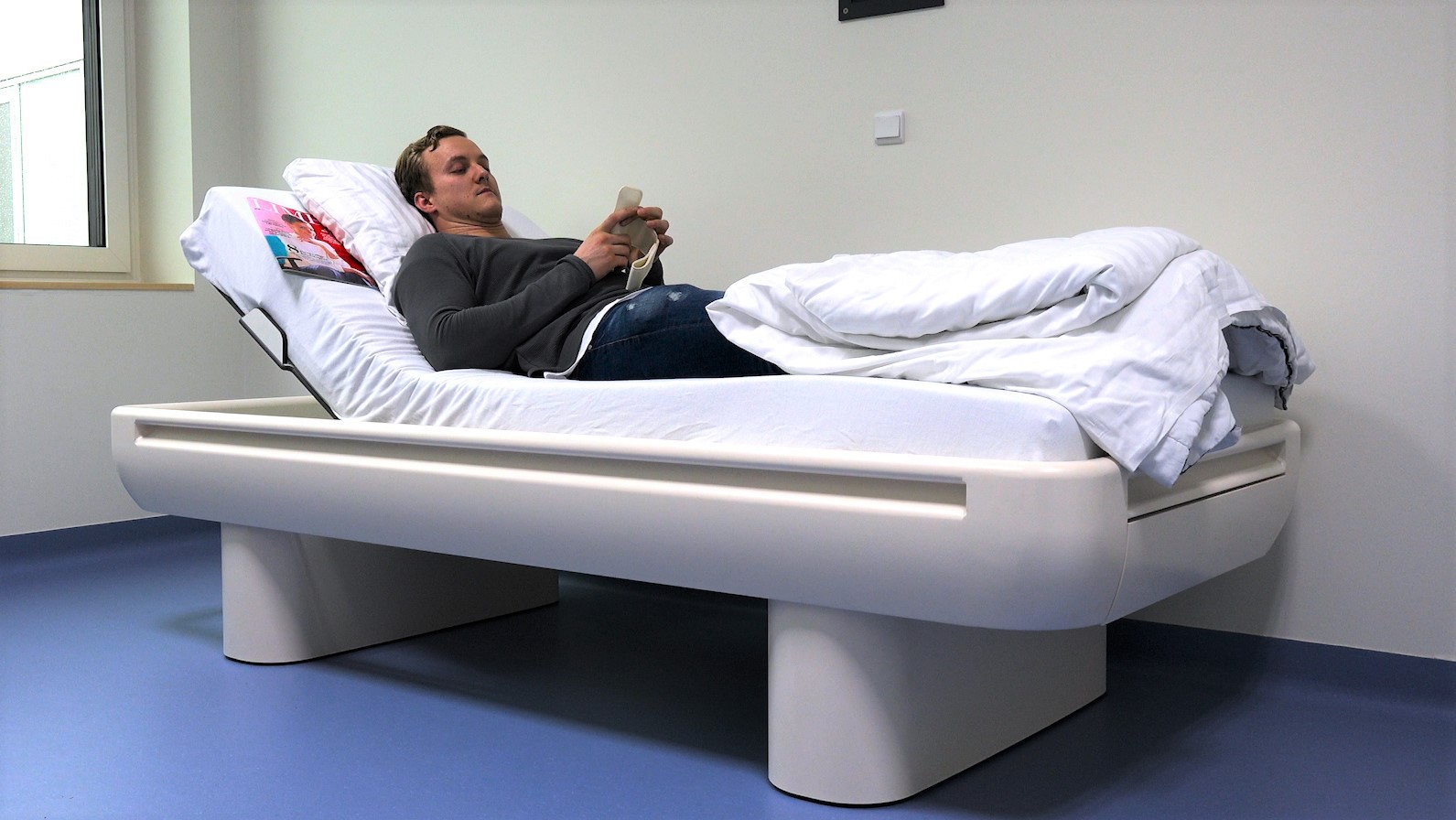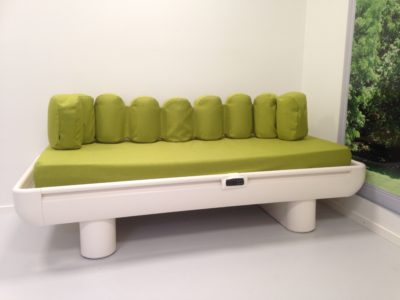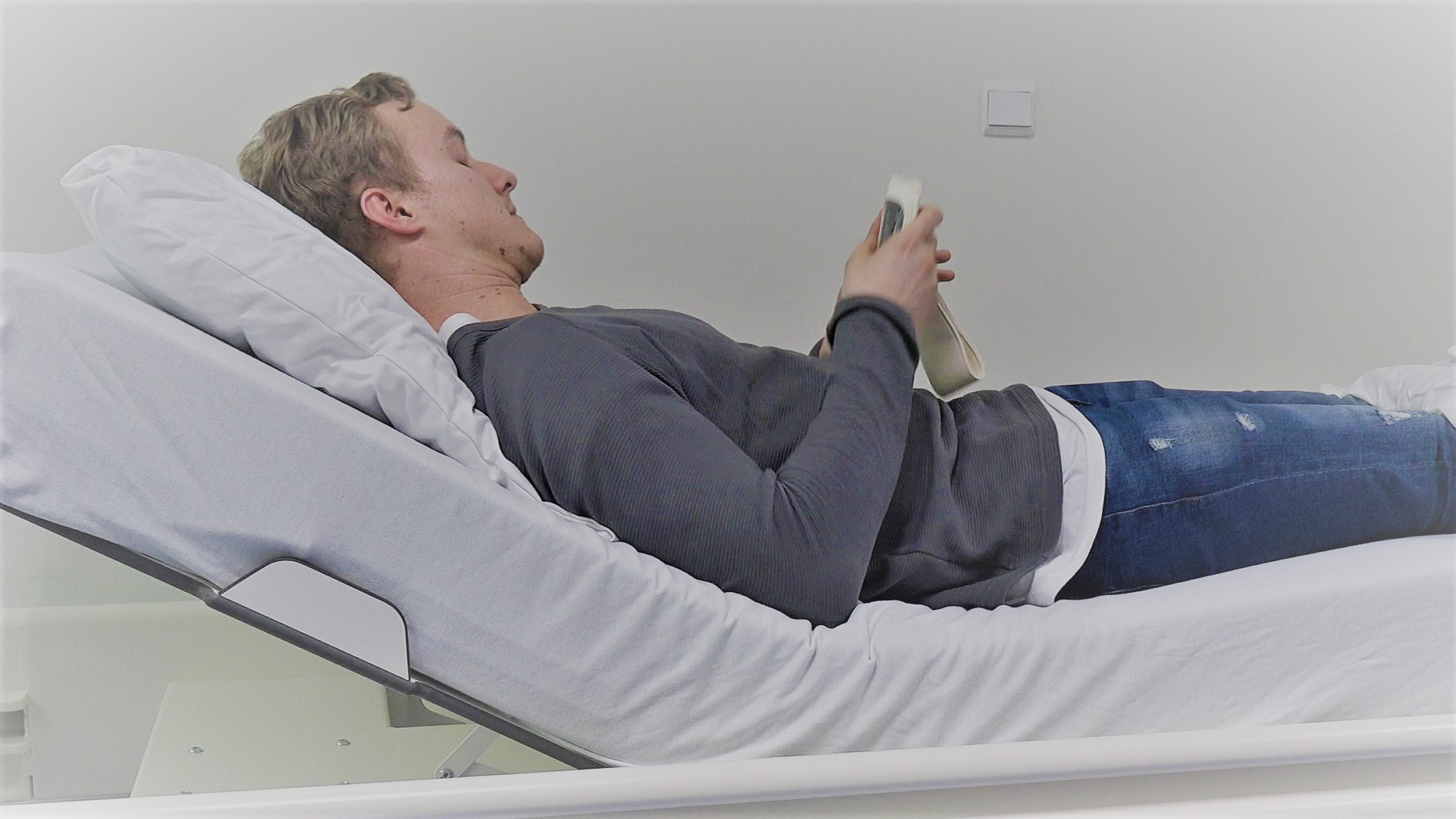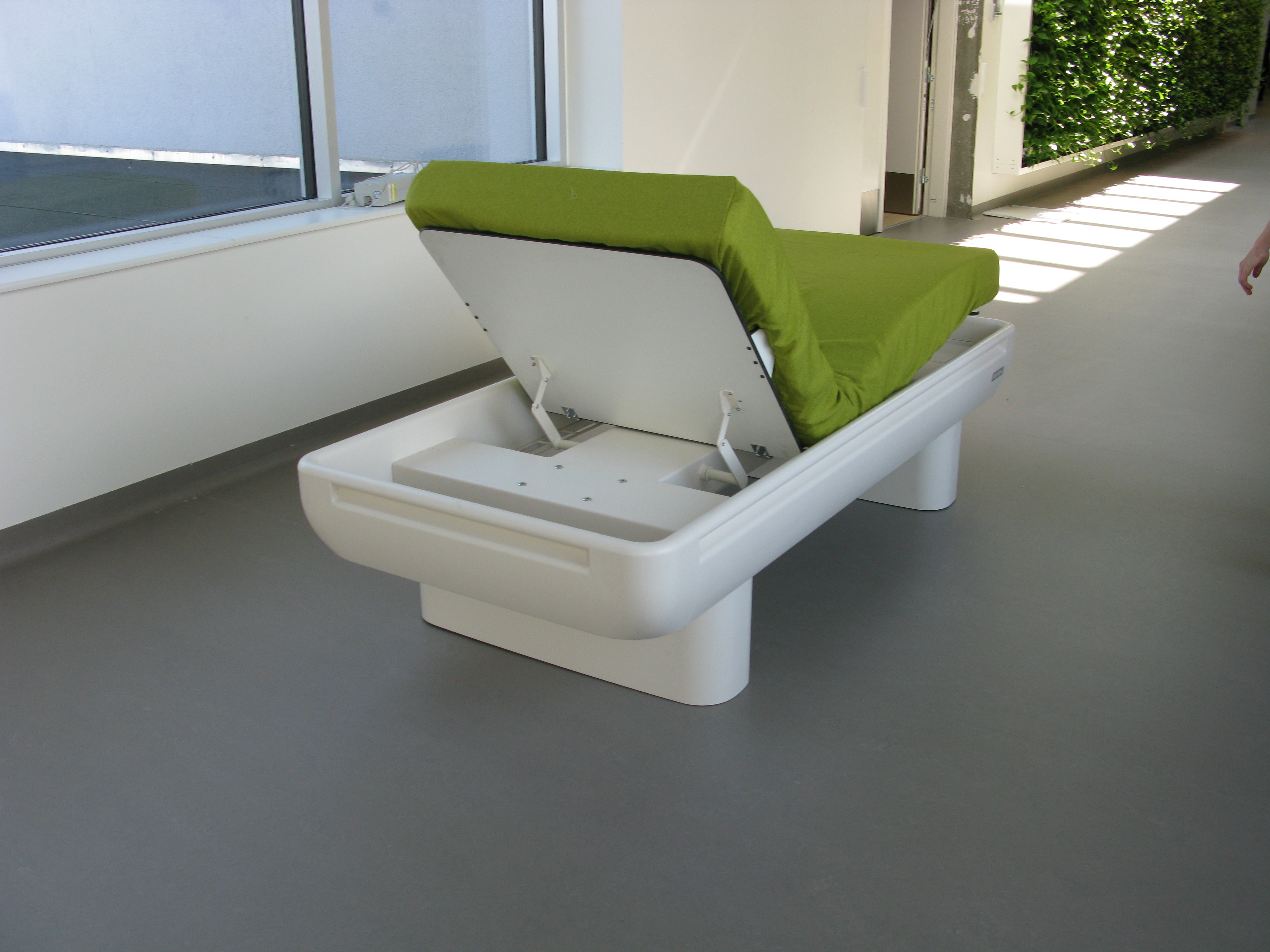 Height Adjustment
The bed can be adjusted from 55 cm to 93 cm measured from madras top to floor.
The bed is standing on 2 feet, but can be moved by raising on wheel, by motor.
Siderail and headboard
Siderail and headboard can be supplied
Patient Remote Handset
All bed come with a remote Handset for the patient. The handset gives the patient freedom to adjust the feet and back to optimal position.
AGITEK ApS
Gammelstrupvej 10




8740 Brædstrup




DENMARK
+45 75 75 27 55
Agitek 4 kw laser cutting machine can handle cutting in mild steel, stainless steel and aluminum up to 10 mm thickness. Plate size up to 1500 x 3000 mm.
We also can offer bending, welding and finish with powder coating.
Agitek can bend up to a length of 3 meter and thickness up to 5 mm steel.
Furthermore we can take care of the complete process from laser cutting, bending, welding and powder coating.
Agitek has a powder coating department and we can offer a finished product from construction including laser cutting, bending welding and painting.
We can handle item up to 1 x 1,5 x 2,5 meter